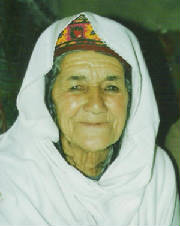 Zibi Numa Passu
Zebi Noma, daughter of Mohd Qulun, second wife of Kalb Ali had no children's spending her life for the seek of our family, after the death of my grandfather; she took the responsibility of our family and still doing. She has spent her life in volunteer service and has been president of women organization for many years. Now she is standing at the age of 80 years having good health.

Ali Aman Passu
ALI AMAN, was born at Passu, passed out his middle education from Passu, had five sons and two daughters. being an eldest son of his father he has got the responsibilities on his shoulder and started climbing in his early age to earn money. he went to the tourists and climbed several peaks around(7000m) he attempted Nanga Par bat as well but unfortunately due to bad weather he hasn't reached to the summit and realized to run business.

In 1982 he bought tractor, worked hard in the fields and made things easier for us than after he started import and export business from china .he has done that for several years. currently he is a member of Passu committee serving as a volunteer in Passu community.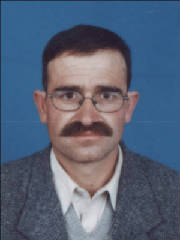 Anwer Baig Passu
ANWER BAIG, was born at Passu, has done his master degree in Islamiat with an additional law degree (M.A.L.L.B) from university of Karachi. Had four daughters and three sons. Currently all of them are busy with their studies. My uncle, was working with tour company (TRAVEL WALJI'S) since completed his master. He served as a president of Passu organization for several years and two years as kamadia in Passu.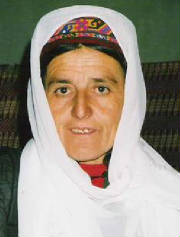 Hussan Bibi Passu
HUSSAN BIBI, my mother passed out her primary education from Chapursan. She came from a conservative family but had a progressive father. Her father was religious caliph, He had good knowledge about religious; therefore, my mother had imbibed her father's love for education and really pushed the boys to do their best. now she is standing at the age of 46 serving as a housewife.

BIBI JOUSHAN, eldest sister of mine, was born in 1975, after completion of her basic education she got married in Passu. She has two sons and two daughters. Her elder son (Ali Ahmed Jan) is doing his study in Gulmit. The other three are at Passu.
Ali Madad Passu
I ALI MADAD, was born on 4thof August 1978 in a small village Passu(Gojal Hunza)which is located in the heart of karakoram, after completion of my basic education in Passu. I came to Gilgit and completed my matriculation in Science from F.G.B.H school No.2, In 1996 I joined tourism department(TRAVEL WALJI'S) at Gilgit . I had always dreamt of joining the tourism. It was a perfect outlet for my outgoing personality.
SAHIB AMAN is younger than me born on 1982 in Passu. after completion of his basic education from village school, came Gilgit for higher secondary school and done his matriculation in 1998 from F G B H S-1 GILGIT .He was very good in mathematics though and, in the board exams, he got a hundred percent. But he did not do well in other subjects. Knowing that he came Karachi and joined Govt. Islamia College in commerce. Than got admission for bachelor degree in Govt. St Patrick's, college sadder Karachi. Now he is doing his master degree MBA from Hazara University Mansera (NWFP).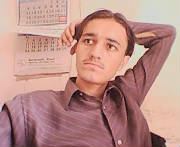 Gohar Aman Passu
GOHAR AMAN is younger than sahib, born on 15th of July 1985 in Passu. Started his basic education from village school Passu.in1994 he went Chapursan to live with Uncle (Mula Qurban) after one year he came back to Passu and continued his education. After completed his basic education ,he spent one year more at village .On 8th of november2000,he came Karachi for his higher studies and has done matriculation from progressive grammar school with flying marks and got admission in Govt degree college Liyari in pre-engineering.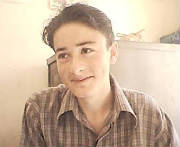 Ameer Aman Passu
AMEER AMAN is younger then Gohar, was born on16th of october1987 in Passu. In 1992 he has started his education and got admission in Pak Tajik model school Passu. When he passed his primary education, got admission in D J Middle school Passu. After completed that, came to Hunza for higher secondary education but he was more interested in sports than studies. Therefore his result was not effective .So he came to Karachi for batter studies. Now he has got admission in progressive model school Karachi and doing quite well.

ATIQA BIBI, is younger than Ameer, was born on 1990 in Passu, after completion of her middle from village school Passu, came to Hunza for higher studies and doing quite well.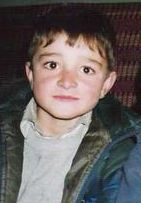 Aziz Aman Passu
AZIZ AMAN, the youngest son of my father, was born on 8th December 1996 in Passu. According to a close friend his "very pretty and smart". He is doing study in class 2nd in English medium .He is very good in mathematics though in the exams. He got a hundred percent but he did not do well in other subjects like Urdu. He likes to play cricket and listing music specially the traditional flute.