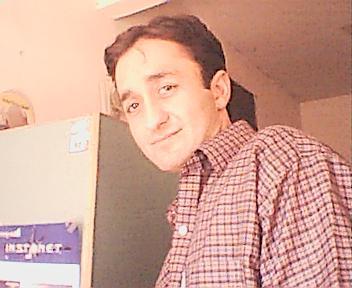 Ali Madad
I, ALI MADAD born on 4th of August 1978 in a small village Passu (Gojal Hunza) which is located in the heart of karakoram, after completion of my basic education in Passu, I came to Gilgit and joined tourism department (TRAVEL WALJI'S) at Gilgit . I had always dreamt of joining the tourism. It was a perfect outlet for my outgoing personality.
My first client was an American group to Concordia k-2. The department had sent me as an assistant guide. It would be worth mentioning that Mr, Sanjar Baig and Mr,Nazar Ullah Baig at that tour gave a great role in grooming me as a good guide. I really enjoyed that tour. In September I again toured as an assistant guide with a cyclists German group around Babusar Pass, which was again a good experience.
In 1997 I left the company and worked as a free lancer guide with various companies. Having seen my tendency and love for mountaineering, all the members, leaders of trekking teams, cultural tours and expeditions groups appreciated my work.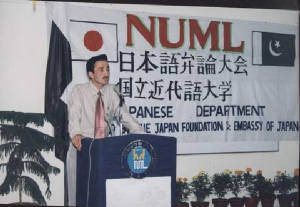 Ali Madad NUML
Knowing the competition in tourism and the first flow of tourists in Pakistan, which forced me to learn foreign language and I have started learning Japanese language in 2001 from NUML University Islamabad. After completion the Diploma degree in Dec,2002 from NUML University Islamabad, I toured a Japanese group for the first time as a Japanese speaking guide to KKH, which was quite difficult but it was a good experience.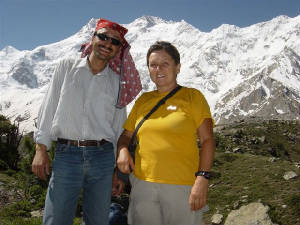 Ali Madad and Ulli
In 2003 I accompanied a German group as guide in Batura valley. The same year in August I guided an American Mountain Travel trekking group setting a record for doing trek in four days in Batura valley.
in 2004 I accompanied Swiss and German trekking teams to Baltoro with Ejaz Ali Khan who accompanied various groups as guide such as Hussars German Tour Company, Himalaya Nature Tour Company in Pakistan. I have gained a lot of experience and enjoyed well during the trek.
In November, I decided to leave for Karachi for further studies in order to groom my career, now I have appeared in bachelor exams and finished it with quite joy. as a result, I have cleared with flying marks.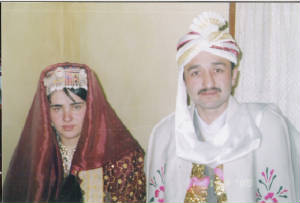 Ali Madad and Tajida
In 2005 I accompanied an Australian trekking group for Gandagoro La ,which was quite nice experience. I enjoyed a lot with them. the weather was so nice and we have finished the trek with joy.
Like many others, on 9th of January 2005, I have stepped in a new life, got married with Tajida ,which was one of the happiest day of my life. I have enjoyed a lot. I will take my family duties as seriously as other responsibilities. I am a very caring family man.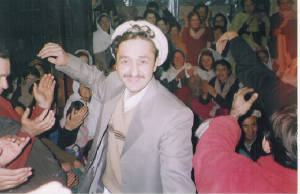 Ali Madad
Regarding to personality, I loves good food, old film songs and the ghazals of Jagjit Sing, Pankaj Udas and Noor Jehan. I used to enjoy Indian movies but now is into English movies.
I like to dance to our traditional music, the kind we have at our weddings. When some body get married, we all are having a good time.