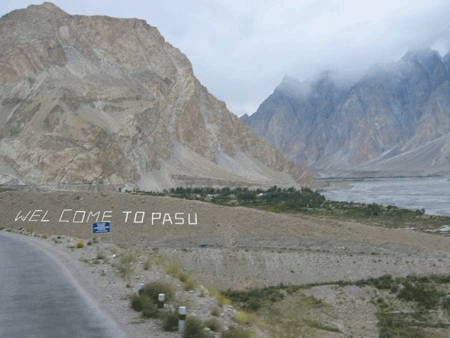 welcome to Passu.
History of Passu

A fascinating land with an amazing diversity of places, people and customs. Passu is the mixing bowl of ancient civilization and dream of nature lovers, is well known about its extraordinary contrast of landscapes of the world. Passu is one of the most beautiful village of Pakistan. From times, immemorial the village has been promising Mountainous resort. Situated in the spectacular karakoram Mountains on the old silk route 150 km from Gilgit in the west banks of Hunza River and border on China.

It has a unique place on the World map. With a rich history and deep rooted culture .It invites to its breath taking surrounding many adventurers, eco-tourist, historians and nature lovers. This famous village, its towering peaks ever flowing streams its fascinating heritage and above all its hospitable People make it a place worth visiting.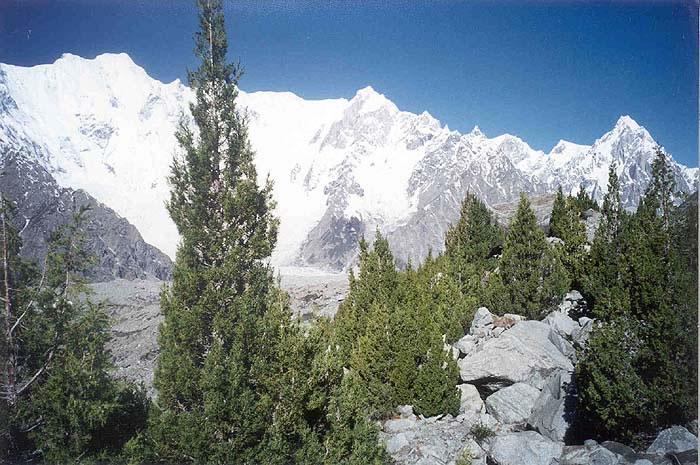 Batura Wall (7785)
Passu is considered the worlds heights landmass, where there is nothing below 2500 matters, Passu is surrounded by some of the world most famous peaks, glaciers and lakes, such as Passu peak7284, Shisper peak7611, Batura, 7785, and the most remarkable is Passu cathedral peak6500, in the shadow of lofty mountains are the Passu glacier with white skin and Batura glacier with both at the length of 56km, which is the fifth largest glacier of the world.

Human's era passes generation to generation .Passu village is devastated four times in the past. Its first era of human generation is included 3000bc to 5000bc.we saw many arts of ibex and zebra in different rocks. It shows that people are started to live here so early.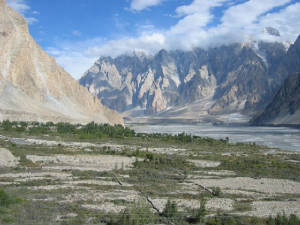 Old Passu
After a few decades this village had destroyed by flood, sliding and erodes of rivers. That's why this village had been empty for a long time.

Its second era is pretty historical coz Chinese people lived here, who followed Buddha. Buddha religion came through Gandahara, Swat, Gilgit; Passu and reached China. Its great memory is at karga Gilgit and khuram Abed Passu.

Its third era is called Islamic coz there is QURANI AYAT written on the mountain. Islam came here in 9th century through Arabs soldiers when Buddha left.

Its fourth era also called Islamic, which had been started from 18th century at the time there were 315 families. During sliding the river was blocked and again this village was destroyed by natural disaster. This time only few families were safe.
over view of Passu
Later on, again this village was destroyed by natural disaster in 1964.Now the population is around 1100, most of their economy depends on agriculture, tourism and cattle ling. this village is famous for its high literacy rate in the region. Where you can find hundred percent educated. In this village every one wants to be educated because the environment can change the peoples. Now a day's people are doing their education in different cities of Pakistan.